Foo Say Ming | Advisor
A member of the SSO since 1990, Foo Say Ming works extensively with young musicians of the Singapore National Youth Orchestra (SNYO), the National University of Singapore Symphony Orchestra, the Nanyang Academy of Fine Arts and LaSalle-SIA. As soloist, Say Ming has performed with the Orchestre de Chambre de Lausanne (Switzerland), the RCM Sinfonietta (London), the SSO and the SNYO.
As a chamber musician and recitalist, he has collaborated with eminent local muscians and renowned pianists such as Dennis Lee and Pascal Rogue, as well as local composers Kelly Tang and Ho Chee Kong. Awards he has won include First Prizes in Violin and Ensemble (Open Categories) at the Fourth National Music Competition. He was also honoured with the Best Performer Award.
Under former SSO Concertmaster, Pavel Prantl, he was awarded a PSC-SSO scholarship to study at the Royal College of Music. During this time, he won several prizes, notably The Margerie & Arnold Ziff Prize for outstanding graduation recital, a Concerto Prize, an Exhibition Prize and the WH Reed Prize. A recipient of a Monte de Paschi Summer Scholarship, he studied at the Academia Musicale Chigiana in Sienna (Italy) with Boris Belkin in 1987. In 1994, he was accepted into the class of great violinist Pierre Amoyal at the Conservatoire de Lausanne (Switzerland), where he was conferred Virtuosite (Premier Prix avec Felicitations du Jury).
Low Shao Ying | Advisor
Piano accompanist and instructor for the Yong Siew Toh Conservatory, Low Shao Ying furthered her musical studies at the famed École Normale de Musique de Paris-Alfred Cortot, under the Lee Foundation and the National Arts Council (NAC) grants, after obtaining her LTCL, FTCL and LRSM.
As an active accompanist and chamber musician, Shao Ying has collaborated with local and international musicians and vocalists, and has performed extensively in Singapore, as well as in France, Denmark, Italy, Portugal, China, Inner Mongolia, Thailand and Malaysia. Shao Ying has also won numerous prizes at international competitions, such as Competition Claude Kahn, for a duet with her sister, Shao Suan, and the Saint-Nom-la-Bretèche Competition, and has also performed at prestigious concert halls, such as the Salle Gaveau and the Salle Cortot in Paris.
Shao Ying also enjoys composing with her sister. They were finalists at the 2005 UK Songwriting Competition (Instrumental Category) with their work, Morning Blues, and runner-up at the 2005 UKSC for Just Lazing Around, Serenade No.3. In April 2007, Shao Ying's instrumental composition, In My Dreams, won the Soundtrack Contest on Broadjam, an independent website. As avid songwriters, the sisters have collaborated with well-known Canadian producer-songwriter, Vincent Degiorgio (the person behind the success of pop group 'N Sync), and have written songs for singers such as Jolin Tsai, Suzanne Hsiao, Chen Yi Yi and Mink.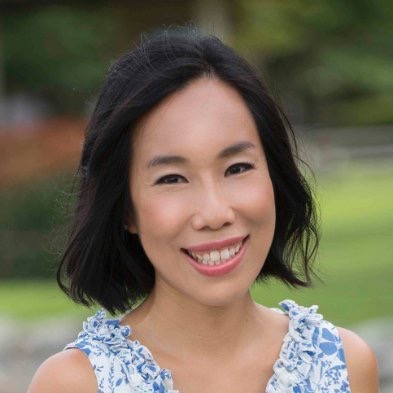 Lim Soon Lee | Advisor
Lim Soon Lee was appointed the Music Director/Resident Conductor of the National University of Singapore Concert Orchestra in April 1994. Since then, he has managed the Orchestra of approximately 100 members, comprising undergraduates, alumni, staff and friends. Under his leadership and drive, the Orchestra was inaugurated as the National University of Singapore Symphony Orchestra in September 1995.
The Orchestra's overall performance level and its successful concerts can be attributed to Soon Lee's labour and love for music. His association with NUS Centre for the Arts (previously known as the Centre for Musical Activities), dates back to 1980 when he assisted the violin section of the then Concert Orchestra. As a violin tutor from 1980 to 1983 and again from 1987 to 1990, he helped lay the foundation of the Orchestra in its early formative years.
Soon Lee's musical journey began at the age of eight with the piano and violin under the tutelage of Singapore musicians and instructors: Goh Soon Tioe, Tan Kah Chin, Tan Kian Seng, Moses Wang, and Vivien Goh. He obtained his Licentiate of the Royal Schools of Music for violin and viola in 1981 and in the same year, was awarded the First Prize in the Viola Open Section at the Singapore National Music Competition.
In 1983, under the Public Service Commission/Singapore Symphony Orchestra Scholarship, Soon Lee graduated from the Eastman School of Music at the University of Rochester, New York, with a Bachelor of Music (Distinction). He studied the viola under the world-renowned violists, Atar Arad and Francis Tursi, and completed a two-year conducting course with Professor David Effron and Professor Donald Hunsberger. In the summers of 1984 and 1986, he served as Principal Violist at Germany's Heidelberg Music Festival and was awarded a scholarship to study the viola under Kim Kashkashian at the Lausanne Academy of Music in Switzerland for his summer programme in 1986.
Soon Lee was with the Singapore Symphony Orchestra (SSO) from 1987 to 1997, during which he served as the Sub-Principal Violist from 1989 to 1997. He was Singapore's only representative member of the 1988 World Philharmonic Orchestra in Montreal, Canada. He was the Assistant Conductor of the Singapore Youth Orchestra (SYO) from 1990 to June 1997 and was also responsible for the SYO Training Ensemble.
In 1983, he conducted the SSO at the Opening and Closing Ceremonies of the 17th SEA Games at the Singapore National Stadium as well as at the SSO's Family Concert and open-air concert at the Singapore Botanic Gardens. In 1996, he conducted the SSO at the World Trade Organisation First Ministerial Conference's Farewell Concert for 4000 delegates at the Sentosa Musical Fountain. He conducted the Asian Youth Orchestra during the National Day Parade at the National Stadium in August 1997.
In 1995, Soon Lee was awarded the Jean Frederic Perrenoud Prize with Certificate of Distinction in Orchestral Conducting at the 4th Vienna International Music Competition. He was also the finalist for the Outstanding Young Persons of Singapore Award conferred by the Orchid Jayceettes of Singapore in recognition of his contribution to the social development of Singapore.
Soon Lee was invited to conduct the New World Symphony Orchestra at Miami in April 2000. He also conducted the Mozart's Requiem at the Dennis Keene Choral Festival, 27 July to 7 August 2000, with the Keat Singers in Kent, Connecticut.
In October 2001, Soon Lee was selected to conduct the Plyzen Radio Symphony Orchestra (of the Czech Republic), to perform works by Jean Sibelius at the RSO Concert Hall during the International Sibelius Symposium Masterclass with Finland's renowned conductor Jorma Panula.
In 2005, Soon Lee was appointed conductor of the Singapore National Youth Orchestra.
Jeremiah Chong | Violin
Proficient in both Violin and Viola, Jeremiah started learning the violin at the tender age of 3. He achieved the High Scorer Award in Viola by ABRSM 2 years in a row and holds 2 Diplomas in Violin from NAFA and ABRSM. Under the tutelage of Foo Say Ming from the SSO, Jeremiah has participated in various master classes by world-renowned musicians such as Pierre Amoyal, Mayumi Seiler, Alexander Souptel, Maureen Smith and the Australian String Quartet.
Jeremiah graduated from the Nanyang Academy of Fine Arts (NAFA) as the top scorer in Violin Performance and held the position of Concert Master for the three years he was studying there.
A member of the Singapore National Youth Orchestra since age 12, Jeremiah represented Singapore in 2005 with the SNYO in the 34th International Youth and Music Festival in Vienna, winning First Prize in the Symphony Orchestra category. Jeremiah was featured as a soloist with The Cologne New Philharmonic Chamber Orchestra in Sydney in which Year and was the youngest member of the orchestra then at that time.
Jeremiah has played in many orchestras including the Australian International Summer Orchestra Institute, the National University of Singapore Symphony Orchestra, the Singapore Lyric Opera Orchestra, the Singapore National Youth Training Orchestra, the Singapore National Youth Orchestra (where he was Section Leader), The Cologne New Philharmonic Chamber Orchestra and The Philharmonic Orchestra. After gaining extensive experience in solo performance and orchestra playing, Jeremiah now leads his own orchestra, FUSED.
Jeremiah has performed in numerous high profile local events, such as the Official Unveiling of the Chopin Monument in Singapore Botanical Gardens and Berlin Dayz, in remembrance of the Berlin Wall. He was also invited to perform in the 2010 National Environment Agency's Eco Music Challenge Finals and featured in the 17th COMPASS Awards 2012 at Marina Bay Sands. He also performed with the Singapore Lyric Opera at the Grand Opening of Resorts World Sentosa.
In the local pop scene, Jeremiah is a recording artiste and has played for artistes such as Chen Diya, David Tao, Francis Yip, Il Divo, Jeff Chang, Katherine Jenkins, Kerrie Yeo and Sarah Brightman. Jeremiah has also recorded for PISU-18 studios and Dr Liang Wern Fook.
Tan Tingxi | Violin & Music Kids
Tingxi holds ATCL and LTCL certification from the Trinity College Examination Board, both at distinction grade. She also obtained a distinction in Higher Music Studies at the Advanced Level examinations.
Tingxi attended Anglo Chinese Junior College where she served for a year as the Concert Mistress of the String Ensemble. She has also performed with numerous ensembles and orchestras locally, including the Nanyang Academy of Fine Arts Orchestra, the National University of Singapore Symphony Orchestra, as well as the Singapore National Youth Orchestra.
Tingxi works extensively with young children and has spearheaded several chamber music concerts, promoting awareness of classical music to the younger generation. She is the Course Coordinator for the Music Kids! Program at The Music Suite, which focuses on Music Appreciation for 3-5 year old children.
Currently a First Violinist in FUSED, Tingxi is also active in the local music scene, having been invited to play at the International Sound and Sight Exhibition 2010 held in Singapore. She was invited to perform with The Freshman, a local group comprising Chen Diya and Carrie Yeo, in 2013.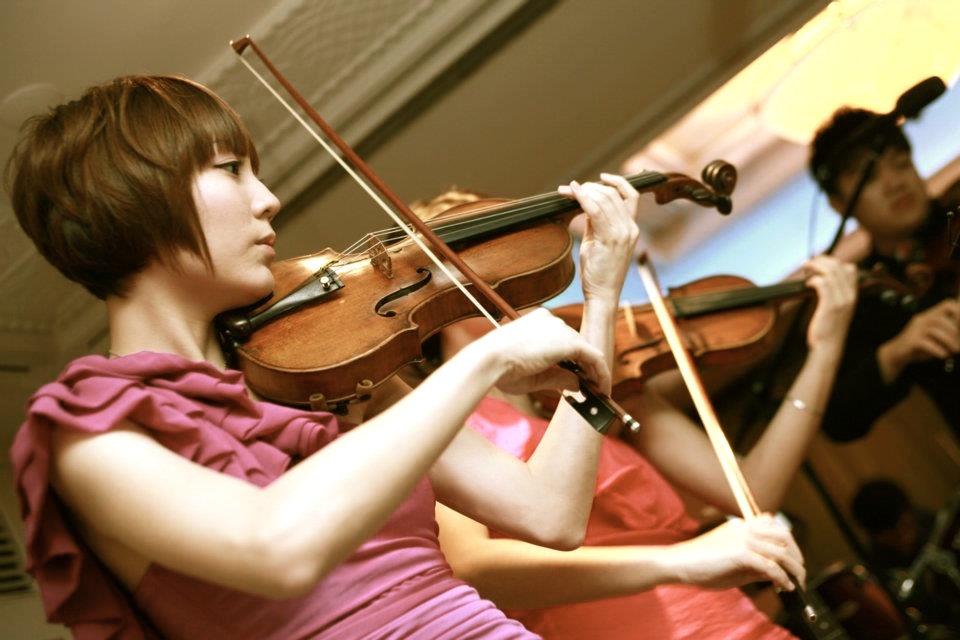 Tan Tingwei | Violin & Piano
Tan Tingwei graduated from the Royal College of Music, receiving her Bachelor of Music with Honours degree. She started studying the violin and piano at the age of five and achieved her Associate and Licentiate diplomas in violin performance from Trinity College London by the ages of 12 and 14 respectively.
During her studies, Tingwei was fortunate enough to receive tutelage from the likes of Foo Say Ming, Sasha Rozhdestvensky and Yuri Zhislin.
Aside from performing in all the major concert halls in Singapore, Tingwei has also played in other venues, such as the Carnegie Hall, Royal Festival Hall, St. James's Church Piccadilly, St. John's Smith Square and the Cadogan Hall. In April 2017, Tingwei was selected to participate in the Britten-Pears Young Artist Programme, playing in the Britten-Pears Orchestra under Marin Alsop. She has similarly played in orchestras under the baton of Juraj Valcuha, Martin Andre, Martyn Brabbins and Karin Hendrickson, to name a few.
Joyce Chan | Violin
Born into a musical family, Joyce started lessons on the Piano and Violin at the tender age of 3 at Yamaha Music School. Upon achieving her Grade 8 certification in Violin, she was accepted into the Nanyang Academy of Fine Arts School of Young Talents. She holds ATCL and LTCL certification in Performance from Trinity College London.
An experienced violin teacher and seasoned performer, Joyce received a performing scholarship with the Australian International Summer Orchestra Institute (AISOI) and European Youth Orchestra in 2006 and 2007. An outstanding student at the Suzuki Music School, she was selected to attend masterclasses by Mr Yasuki Nakamura, the President of Suzuki Music School.
In 1993, Joyce was awarded the top prize in the Junior Category at the 9th National Music Competition organized by the National Arts Council. She has enjoyed performing since young and was part of the violin ensemble that performed for the late, then Senior Prime Minister Lee Kuan Yew during the National Tribute dinner.
Joyce has also performed with the NAFA Orchestra and String Ensemble and is an active member of The Philharmonic Orchestra, a project initiated by Maestro Lim Yau (Resident Conductor of the SSO). As an active performer, Joyce has had the privilege of working under the baton of well-known conductors including Lim Yau, Chan Tze Law (Associate Director of Singapore's Yong Siew Toh Conservatory of Music), Peter Esswood (Head of Strings, Royal Welsh College of Music & Drama) , Leo Philips, Geoffrey Lancaster and Volker Hartung (Resident Conductor of NAFA) .
Low Weiyang | Piano
Wei Yang was awarded the prestigious Tan Chin Tuan award in 2012 and graduated from the Royal College of Music in 2013. Wei Yang holds a BMus(Piano) from RCM along with ATCL, LTCL and FTCL from Trinity College London. He is also proficient in the Violin and holds an ATCL in Violin Performance from Trinity College London.
Wei Yang has 11 years of teaching experience in both the Piano and Violin. He is a winner of multiple competitions both locally and regionally. His more notable achievements include winning the 1st prize at the 2nd Lucien Wang Piano Competition, being the award winner of the FTCL (Solo Piano Category) from Trinity Guildhall Malaysia, and taking home the top prize at the 6th Asian Youth Music Competition organized in Singapore. Wei Yang also won 1st prize at the Malaysian Nationwide Youth Piano Competition and finished 2nd in the Kuala Lumpur Festival of Music.
In addition to all his achievements, Wei Yang is also an active performing artiste in the Singapore and Malaysian music scene. Having performed in the Winning Keys Concert Series featuring International Prize winners, he was then invited as a Soloist in the SMJK Catholic Petaling Jaya Children's Fund Raising Concert, playing the Yellow River Piano Concerto and the Youth Piano Concerto. This was broadcasted live in Malaysia on TV3. Wei Yang was also featured as a soloist in the Exhibition on German Culture organized by the Goethe-Institute.
Wei Yang is now under the tutelage of renowned Malaysian pianist Dr Nicholas Ong. When studying in the Royal College of Music, he was under the tutelage of world-renowned pianist Andrew Zolinsky. Other world-renowned musicians that Wei Yang has taken classes from include Dina Parakhina, Gordon Ferguson-Thompson, Roger Muraro, Boris Kraljevic, Dennis Lee, Toh Chee Hung, Rena Phua, Albert Tiu, Ng Chong Lim and Loo Bang Hean.
BMus(Hons), Royal College of Music
Nora Asteria Ramli | Piano
International Award-Winning pianist Nora Asteria Ramli graduated from the University of Kansas with a Masters of Music in Piano Performance. In the same year that she graduated, she clinched 1st prize at the American Fine Arts Festival (AFAF) International Concerto Competition.
Nora's teaching experience includes mentoring at the KU Community Music School at The University of Kansas, preparing students for recitals and masterclasses. She was also a Piano Instructor at Lawrence Piano Studio, KS, USA, where she was put in charge of Group Lessons, building a solid musical foundation for children from as young as 4 years old.
Nora's other accolades include clinching the 2nd prize in the KMTA Piano Competition and being an Awardee of the highly-famed Yamaha Music Scholarship in Asia. Recent performances include a Solo Piano Recital in April 2017 at the Swarthout Recital Hall, USA and the Beethoven Piano Concerto in Pelita Harapan University, Indonesia.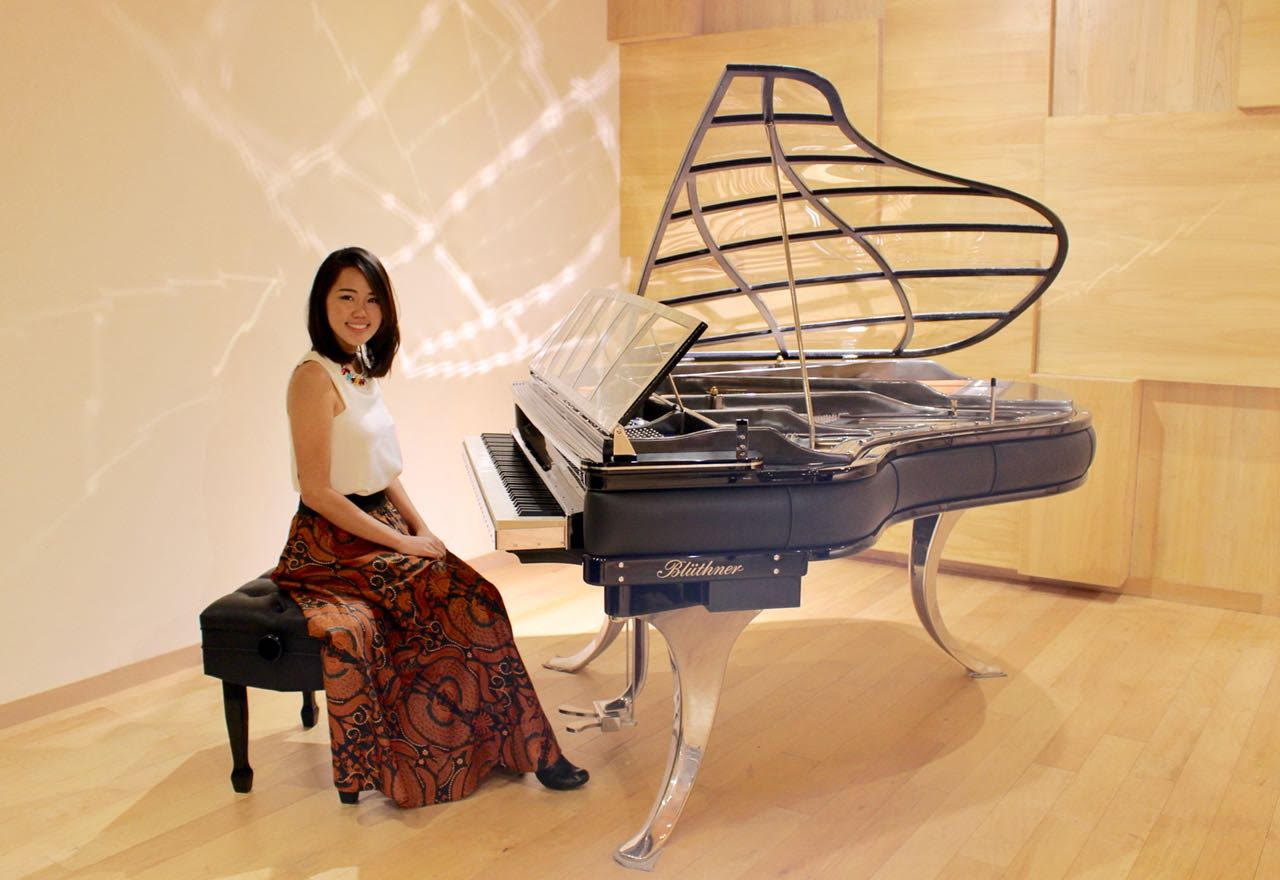 Low Jinhong | Piano
Jinhong was awarded the prestigious Ngee Ann Kongsi Scholarship for his studies at the Nanyang Academy of Fine Arts. He graduated with Distinction under the tutelage of Benjamin Loh, with a Diploma in Music Performance and also holds a Diploma in Music Performance from ABRSM.
No stranger to the big stage, Jinhong has an impressive list of achievements to his name. In 2010, he clinched a Platinum award for his performance at the 3rd Singapore Performers' Festival. In 2011, Jin Hong was awarded a Gold Prize for his performance in the ASIA International Piano Academy and Festival held in South Korea. In 2012, he was awarded the 3rd Prize at the 4th Lucien Wang Piano Competition. He also received a Jury's Award at the 5th Asian Youth Music Competition in Hong Kong later that year.
In 2011, Jinhong received a partial scholarship to attend the Adam Gyorgy Castle Academy in Hungary. He also received a full scholarship from NAC to participate in the 33rd Kirishima International Music Festival held in Japan the following year.
Aside from dedicating most of his time to solo playing, Jinhong is also an accomplished accompanist for instrumentalists and choirs and performs chamber works regularly. He is currently under the tutelage of Dr. Nicholas Ong.
Sandy Amanda | Piano
In 2014, Sandy graduated from the Royal College of Music under the tutelage and guidance of Mrs. Rena Phua. She obtained a 1st class honours in Bmus Piano Performance. In 2011, she was awarded the prestigious NAFA scholarship for her 2nd and 3rd year of diploma studies. She was the first recipient of the prestigious Leong Yoon Pin Scholarship and also the recipient of the Koh Chieng Mun Music Scholarship.
Sandy began playing the piano when she was 3 years old. She started lessons under her mother and went on to formal training under Mrs. Vania Liu, Mrs. Ivy Leo, and Mrs. Lisi Julianto in Medan, Indonesia, before studying with Mrs. Rena Phua in Singapore.
She has received numerous awards and prizes throughout her musical journey. When she was 7 years old, she received the Model Student Award from Medan Musik Studio Indonesia. The Rhythm M.P. Malaysia also awarded her The Most Outstanding Performer in the Jazz Piano Festival in 2004. One of her achievements include being chosen to perform Mozart's Piano Concerto No. 14 in an open rehearsal with the NAFA Strings Ensemble, under the baton of Mr. Volker Hartung. In 2011, she was invited and received a full scholarship to attend a music camp at the Adam Gyorgy Castle Academy in Budapest, Hungary. She was also featured at the Rising Stars Concert presented by Steinway Gallery (Singapore) in January 2012.
Other than solo performances, she is also very active in playing chamber music and piano accompaniments with other instrumentalists and vocalists.
Vanessa Wijaya | Piano
Vanessa graduated with a degree from the Royal College of Music in 2016. During her studies, she was awarded the prestigious Lucien Wang and K H Tan Scholarships. Vanessa currently holds a BMus(piano) from RCM and is a highly experienced as both a performer and teacher.
Vanessa has competed and performed in numerous competitions and music festivals both locally and abroad. Some of her achievements abroad include winning the 3rd prize at the Young Pianist Competition(2011) Category G, Indonesia and being awarded Best Player for 20th Century Works, Category C in the Symphony Piano Festival, Indonesia. Locally, Vanessa was awarded the Silver Award in the Piano Solo Category at the Singapore Music Festival(2010) and was awarded the Gold Award for Piano Duet at the Symphony Performers' Festival, in collaboration with the Yong Siew Toh Conservatory.
In addition to her achievements as a performer, Vanessa is also a seasoned accompanist, having accompanied various soloists at various competitions including the Malaysia National Vocal Competition. Vanessa is now under the tutelage of Russian pianist Boris Kraljevic.
Liew Jie Ying | Piano
Local pianist Jie Ying currently holds a Masters Degree with Distinction from University of Otago, Bachelors Degree with First Class from RCM, Diploma in Music Performance with Distinction from NAFA along with a Distinction for both her ATCL and LTCL Trinity Guildhall. She started learning the piano at the age of 5 with her father and was involved in many solos and performances with the musikinder ensemble by the time she was 7.

During her studies in NAFA, her mentors included Dr Paul Liang and Prof Boris Kraljevic. Other mentors include Ms Rena Phua, Toh Chee Hung, Dennis Lee, Yaron Kohlberg, Julian Jacobson, Dina Parakhina, Tong-II Han, Gordon Fergus Thompson and John Blakely.
Jie Ying performs actively as a soloist. She has received multiple awards and won various competitions both locally and abroad, most recently in New Zealand. Recent highlights from Jie Ying's extensive list of performances include performances of Beethoven's Concerto no. 3 with the Central Otago Orchestra, Mozart's Piano Concerto K488 with the Colleagiate Orchestra and various Marama Hall Concerts. She has collaborated with lecturers from the University of Otago including Heleen Du Plessis, Peter Adams and Terence Dennis - all internationally acclaimed instrumental soloists. Jie Ying also had the honour of performing Dvorak's Solvanic Dance Op. 46 no. 5 for Four Hands with her Piano Professor Terence Dennis at the second ceremony just after her Masters Graduation.
Jie Ying is a recipient of the Ngee Ann Kongsi Merit Award, Yamaha Scholarship and Ida G White Memorial Prize in Music. She also clinched Third place in the NAFA Essential Competition Piano Category, while placing both First and Second place in the Dunedin Performing Arts Society Music Competition Recital Classes in 2015 and 2016 respectively.
Jie Ying was invited to perform for the NAFA BMus High Scorers Concert in Aug 2013 and was the official piano accompanist from 2013-2014. During her time in New Zealand, she played for The Melrose Singers and taught at Able Music Studio, Auckland's largest music academy. Besides being an experienced performer, Jie Ying is also an active accompanist and teacher.
Shireen Sanbhnani | Vocal
Shireen Sanbhnani started learning the piano at 5 years old and took up singing lessons at 13. She made her debut solo public performance in 2009 with the Singapore Lyric Opera Youth choir. She has since sung for numerous choir concerts with them, such as Puccini Gala and Pedals and Pipes and participated in their opera productions - La Boheme, Don Giovanni and Manon Lescaut as well as New Opera Singapore's inaugural production - L'elisir D'amore, having worked with well-acclaimed conductors and directors.
Shireen was a semi-finalist for the Singapore Songs Competition 2012 and Bronze award winner at the Bangkok Singing Competition 2013. Her recent solo performances include singing 3 chinese songs as part of the Leong Yoon Pin Chamber Concert , presenting a Schubertiade at the European Union's Ambassador's Residence and as a singer for Odyssey Dance Theatre. A Band Major in Secondary school and distinction-scorer for ABRSM Voice exams, she has been involved in numerous performances such as NAFA Opera Scenes and masterclasses with RCM's professor Roderick Earle, UCLA's Robert Winter.
Additionally, Shireen performed in various performances with the NAFA choir, chamber choir and vocal department. Shireen is currently an active performer with the local music scene.